About us
A headstone for a loved one should be as unique as the person themselves. Remember a headstone is built out of love, affection, admiration and above all, it is a tribute to a life full of memories. Make it as unique as your loved one. All it takes is for you to reflect upon your memories, understand the choices and options available and spend time to create the best value option.

Headstone Monument
leads the industry in designing and crafting quality custom headstones, monuments and memorials.We are one of the largest headstone products company in the country. We quarry, design, craft and sculpt granite bronze headstones for more than 1200 dealers nationwide. We present you a
simple and user friendly website interface, straightforward all inclusive pricing, world class quality products and the best customer care experience.
Quarry Direct

When you buy a headstone from us, you are buying it direct from the quarry.
You eliminate all the middlemen and their profits. In a typical headstone buying process, the funeral home or cemetery represents a monument dealer who source their products from a wholesale distributor. The headstone distributors get it from the factories, that manufacture them. The factories in turn source their raw materials from quarries like ours. When you buy a headstone from Headstone Monument.com you eliminate at least 3 middlemen and of course their profits.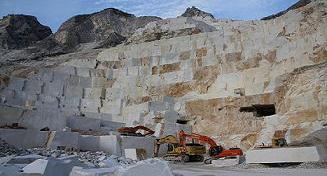 Infrastructure

We own over 200,000 sq. ft of warehouse and manufacturing facilities in the US, apart from half a million sq. ft of manufacturing plants all over the world.
We have a fully integrated, completely owned supply chain, right from the source to you. We hand pick the finest grade of granite from our own quarries and craft them with master craftsmen in our own factories. We can personalize any custom made or standard in stock monument with our team of professional artists and craftsmen. Since we control all the processes from quarrying to installation at the cemetery, we are able to provide the best of products and services at affordable prices.

Product Selection

8,500+ unique headstones, monuments, markers, benches, grave accessories in stock
At Headstone Monument, we have more than 8500 unique headstones, monuments, mausoleums, markers, benches, grave accessories and much more in stock and readily available. We also have cut and polished slabs of all the popular granite materials in stock so that we can process them as fast as anyone could.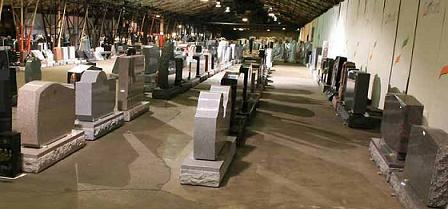 Pricing

At least 40% lesser than the local monument shops. 100% Best price guarantee
Our prices are on an average at least 40% lesser than the local funeral homes, cemeteries and monument shops. We are so confident about our best prices that we offer industry first 100% Best price guarantee. If you find a better price on any comparable product anywhere else we will refund you the difference ­ Not just now but for upto 1 year from the date of your purchase.

Website

User friendly online design program with the largest selection of artwork
Our user friendly online website offers you the largest selection of its kind. All of our fast moving designs are organized to make the shopping process as easy as any other best of the online shopping experience.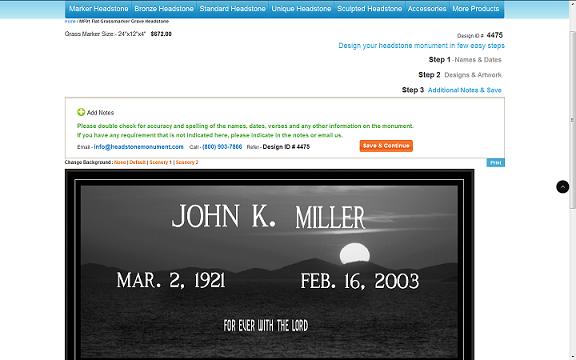 Quality

Unadulterated 100% natural granite ­ No artificial color enhancers ­ Iron clad warranty
We stand by our products, no matter what. Our products come with the most comprehensive iron clad warranty in the industry.

We DO NOT use any artificial coloring agent or dyes in our headstones. What you get is 100% natural product that is meant to last forever. We guarantee it. Our products will reach you or the cemetery safe and in good condition. We guarantee it. if for any reason the product is damaged when it reaches the cemetery we will replace the product free of any charges to you.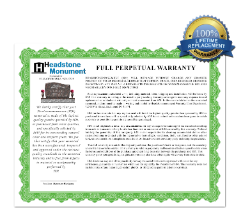 Memories

Not just headstones ­ It is all about memories ­ Keep them alive with our unique keepsakes
Last but not the least, our keepsake products are permanent and lasting symbols of your memories. Be it your loved ones or special occasions ­ Memories are made when you least expect. Make them permanent with our exclusive keepsakes.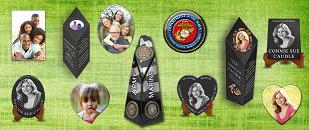 425 NW K Street
Richmond IN 47374
(800) 903-7866
info@headstonemonument.com